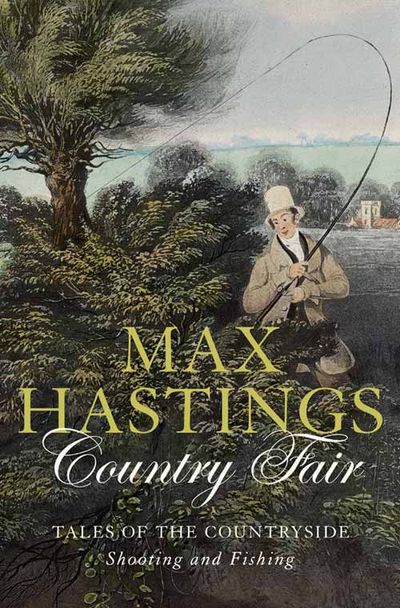 Country Fair: Tales of the Countryside, Shooting and Fishing
By Max Hastings
A new collection of rural writings celebrating the pleasures of the country life – in particular fishing and shooting – by the eminent military historian and former editor of the Daily Telegraph, Max Hastings.
Max Hastings is known as a best-selling author of military histories (The Battle of the Falklands, Bomber Command, Armageddon, etc.) and as a former editor of the Daily Telegraph and Evening Standard, but his first loves are the countryside and its pursuits.
Whether walking up grouse in Scotland, tramping through snipe bogs in Ireland or catching salmon on the Tweed, this collection of articles and essays will delight all those who share his passions.
There are also trenchant essays on some of the big issues facing Britain's' rural areas: intensive farming, gun ownership, access to the countryside and, of course, the controversial issue of fox hunting.
Praise for Outside Days: -
'A marvellous book, enthusiasm is at a discount in our colourless age. One warms to Hastings because he is an unashamed enthusiast.'Raymond Carr, Literary Review -
'A charming celebration of the country pursuits of hunting with rod and gun.'Sunday Times -