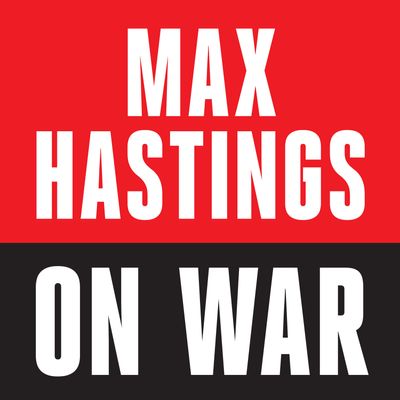 Max Hastings On War
By Max Hastings
From Max Hastings comes a collection of talks and lectures exploring the wars of the 20th century with the verve, insight and originality that has made him a number one bestselling historian.
What is war like to live through, for civilian victims, especially women, as well as soldiers, sailors and fliers? Hastings has been a life-long student of warfare, a 'chronicler of conflict', working first as a foreign correspondent on battlefields, then as a prolific prize-winning historian of the 20th century's greatest struggles. He has now been studying warfare for over fifty years, published thirty books, and given hundreds of talks and lectures. Here are thirteen of the best.
Addressing questions of truth versus myth and revisiting many last-generation narratives, Hastings leads us through the most important conflicts in recent times. Listen as he explores D-Day, the Dambusters raid, Churchill's character and achievement as war leader, Vietnam, and – in his most recent book, published in 2022, the Cuban missile crisis – 13 days when we came closest to annihilation and which stands as a mirror to the grave threats the world faces today.
PRAISE FOR ABYSS: -
"'Brilliantly told… compelling… Hastings has cleverly woven the story together from all sides describing them in dramatic, almost hour by hour detail… this is a scary book. Hastings sees little evidence that today's leaders understand each other any better than they did in 1962" - Sunday Times
"'Grabs from the get-go… the moments in which the world teetered on the brink of total annihilation… come alive as they would if this were the very best fiction… Hastings is a writer in the permanent prime of his time… Abyss is up there with the best… packed full of mordant humour, perfectly pitched amid the lunacy of mankind facing imminent destruction" - Justin Webb, Mail on Sunday
"'The heart-stopping story of the missile crisis …told …with the narrative verve and panache that is Hastings's hallmark…a brilliant, beautifully constructed and thrilling re-assessment of the most perilous moment in history" - Saul David, Daily Telegraph
"'Enter Hastings, a rock of probity and good sense. He's combined his investigative skills with his flair for storytelling to produce the most gripping narrative of the crisis I've yet encountered. His story unfolds, as it should, as a frightening but hopelessly addictive narrative of 13 nerve-wracking days when the world teetered above an abyss" - Gerald DeGroot, Times
"'A gripping retelling of those weeks of brinkmanship, reckless gambles, gung-ho generals and a thuggish USSR leader bullying a 'weak president'" - Sun
"'Superb… reads like a thriller as the gripping drama of the Cold War power politics plays out behind closed doors in Washington, Moscow and Havana" - Daily Mail
"'One of the greatest living historians tackles the Cuban Missile Crisis…The definitive account of a brief yet frightening period in global history" - Kirkus starred preview